24 Hour Call Out, 365 Days A Year, Emergency Attendance Available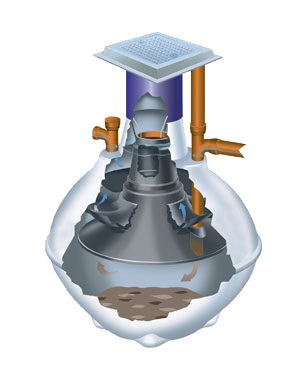 Are you having issues with your septic tank, sewage treatment plants, cesspool or any private sewage system? Our Surrey based drainage specialists have many years' experience with private sewage systems, septic tanks, sewage treatment plants, sewage pumps, and cesspools offering specialist maintenance and repair.
Your septic tank is designed to retain gross waste in a contained environment for the purpose of breaking down waste sewage without needing to be connected to the mains sewerage system. Problems can arise with septic tank systems for a variety of reasons such as ball detachment, baffle collapse or baffle tear, which unless resolved quickly can lead to environmental and property damage, resulting in pollution. You may also need to upgrade your septic tank system if you are expanding or making changes to your property if this also results in an increase in the amount of sewage needing to be treated.
It is vital that issues with installed systems are resolved as soon as they are detected otherwise the resulting sewage leakage can become extremely difficult and costly to repair once the discharge starts to pollute the surrounding area. You may also encounter issues with local authorities and environment agency if these problems are not resolved promptly, for instance if your septic tank is discharging directly into surface water or a watercourse, your system will need to be changed as soon as possible as this is an offence.
If you believe your septic tank or sewage treatment system needs inspection or repairs, do not delay, call one of our Surrey engineers today on 01483 789 104 or email; engineers@privatedrainage.com
COMMERCIAL / RESIDENTIAL REPAIRS, REPLACEMENTS AND INSTALLATIONS
We provide residential and commercial pump, drain and sewage solutions. Call us now on
Emergency 24/7: 0345 366 5803
Our engineers specialise in drainage pumps, liquid waste removal, mains and private drainage systems, soak away, CCTV inspection, emergency flood attendance, sewage pumps installation, septic tanks, water pumps, survey, waste pumps, high pressure water jetting services, cesspits, sewage treatment plants, blocked drain cleaning, liquid waste disposal, tank conversions, flood prevention, land drainage systems, repairs, maintenance, emptying, installation, servicing and sales throughout Surrey and the surrounding areas.